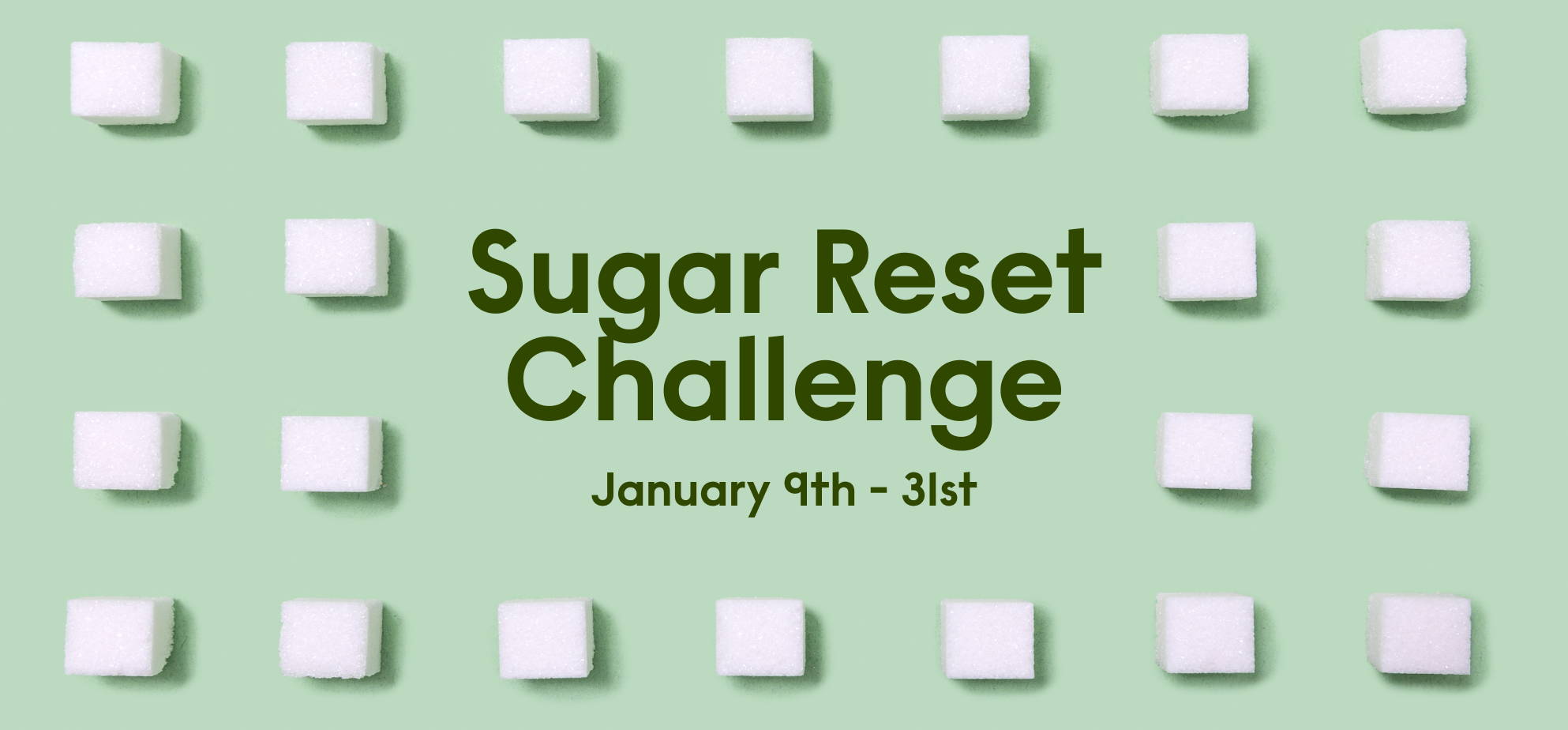 It's a fact that overconsumption of sugar is harmful to our health and adversely impacts us both physically & mentally. On top of that, strict diets are no fun, and incredibly hard to stick to. Our goal is to create an engaging, fun and educational challenge for our community, helping you cut back on added sugar and remove all sugar sweetened beverages (SSBs) from their diet. Sugar Reset will focus on becoming more informed and mindful about where added sugar exists, the impact it has on the body when consumed in excess, and good-for-you tangible swaps. At the end, we will feel empowered and armed with the tools that help our body, mind and spirit feels it's best. We're so happy to have you along with us this January!
The Why
Some sugars are naturally occurring (like those found in fruit or even plain yogurt), and then there are added sugars — often refined and processed sugars that are added to a product to sweeten it. There are many, many alternative words for sugar but here are some other words for sugar that often pop up on ingredient lists: honey, molasses, evaporated cane juice, cane sugar, brown sugar, agave, fruit juice and sucrose. For this challenge, we're being extra mindful of added sugars.
The negative impact on weight is usually the focus when it comes to added sugar, but it goes way beyond that. Excess added sugar in the diet can negatively influence mental health, gut health, oral health, skin, immunity and more.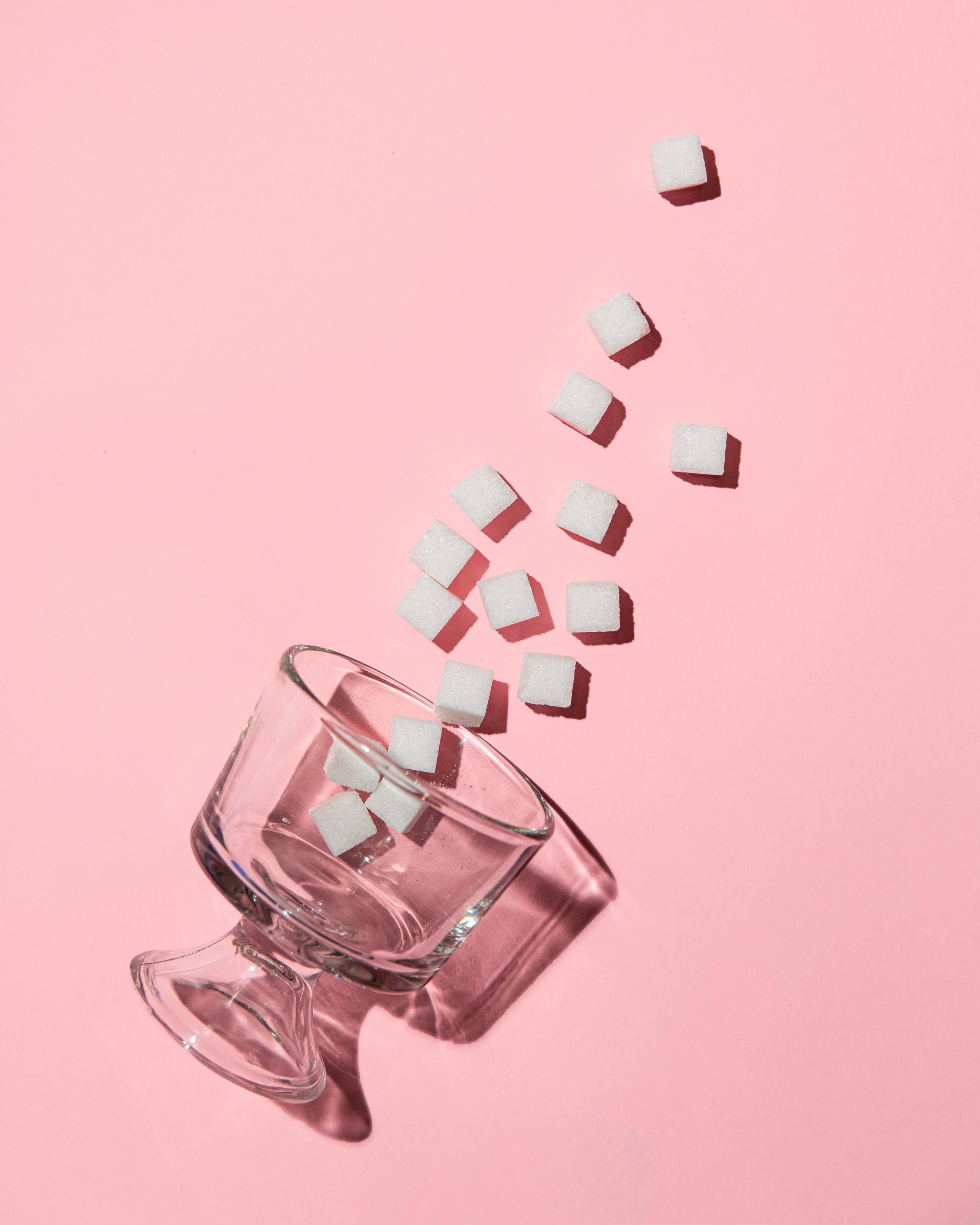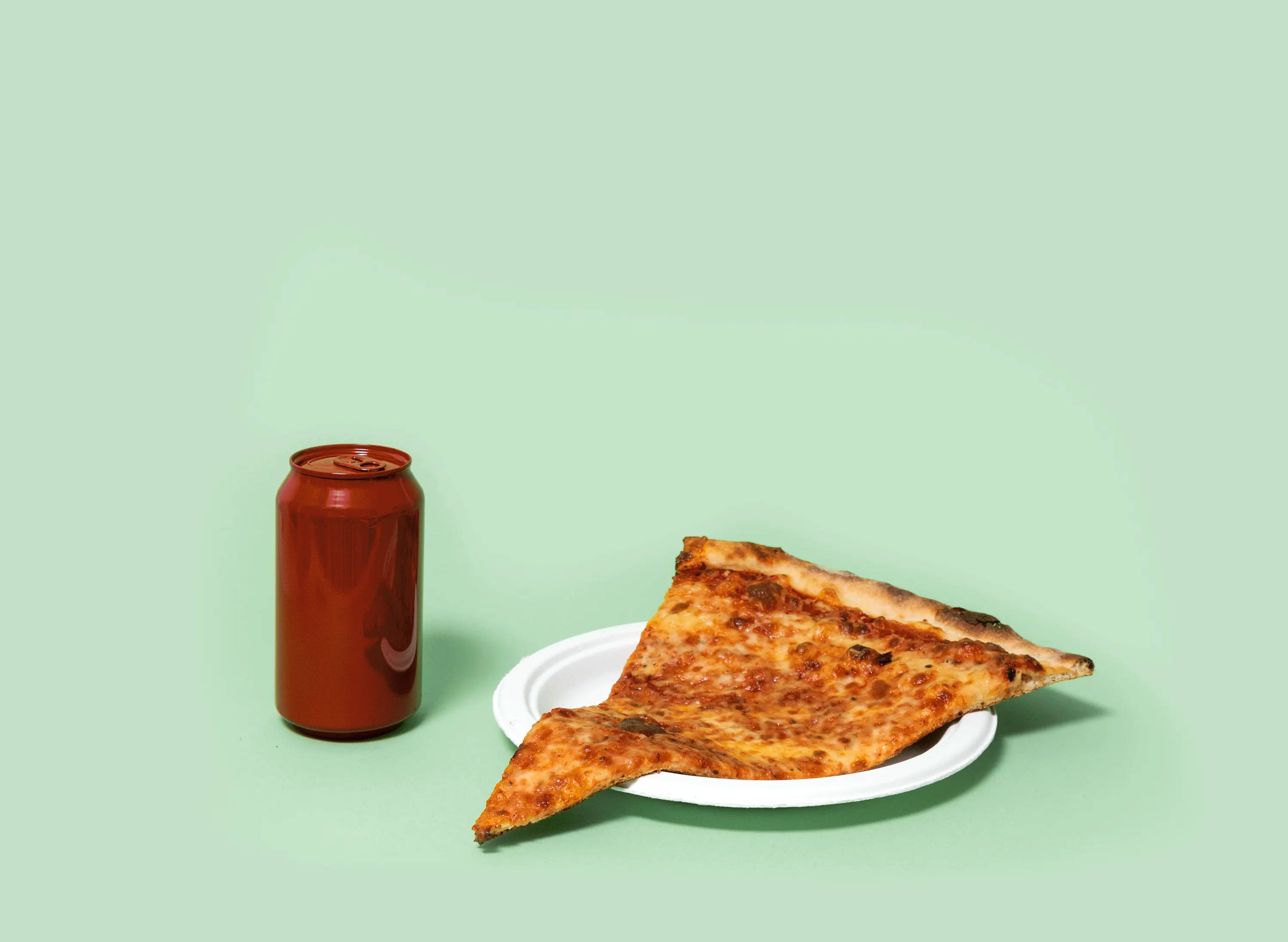 The Guidelines
Avoid

all

sugar sweetened beverages! SSBs are still the leading source of added sugar in the American diet. That includes juice, soda, sweetened coffee/tea drinks.

Ditch the artificial sugars! Natural sugars (monkfruit, stevia, etc) are okay in moderation.

Stay mindful of added sugars – especially the very harmful high fructose corn syrup. We know that sweet cravings are pretty much inevitable. We get it, we're human! If you feel like you need to indulge, grab a square or two or Hu Chocolate or a piece of Evolved, as they have minimal amounts of added sugar. The goal is no more than 10-15gm of added sugar / day.

Read nutrition labels! The best ones are short and only have words you recognize.
Our Partners
We are thrilled to partner with so many incredible voices in the wellness space for this challenge. See the talk details below so you can tune in & join us via IG Lives!
Jan 9 at 11AM PST / 2PM EST: Kelly LeVeque on Blood Sugar Balance & the Fab4
Jan 19 at 2PM PST / 5PM EST: Dr Mary Pardee and Carolyn Brown on Sugar & Gut Health
Jan 20 at 1030AM PST / 130PM EST: Austin McGuffie on How to Consume Carbs in Context
Jan 23 at 930AM PST / 1230PM EST: WeNatal co-founders Ronit and Vida on Sugar & Fertility
Jan 27 at 8AM PST / 11AM EST: Lily Nichols & Janine Higbie on Sugar & Pregnancy
Jan 30 at 11AM PST / 2PM EST: Max Lugavere on Sugar & Brain Health
*Be sure to follow along for some incredible recipes and feel-your-best tips from more of our friends!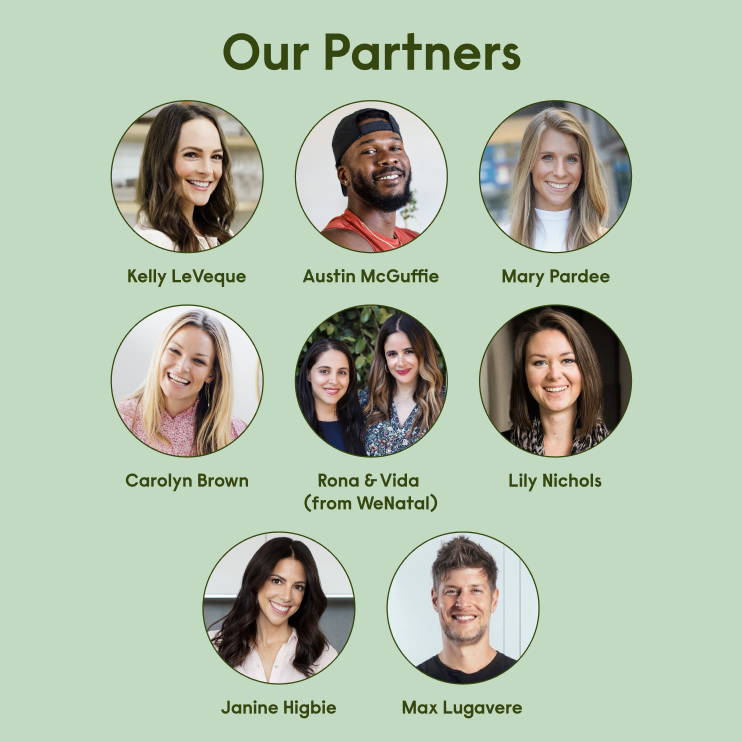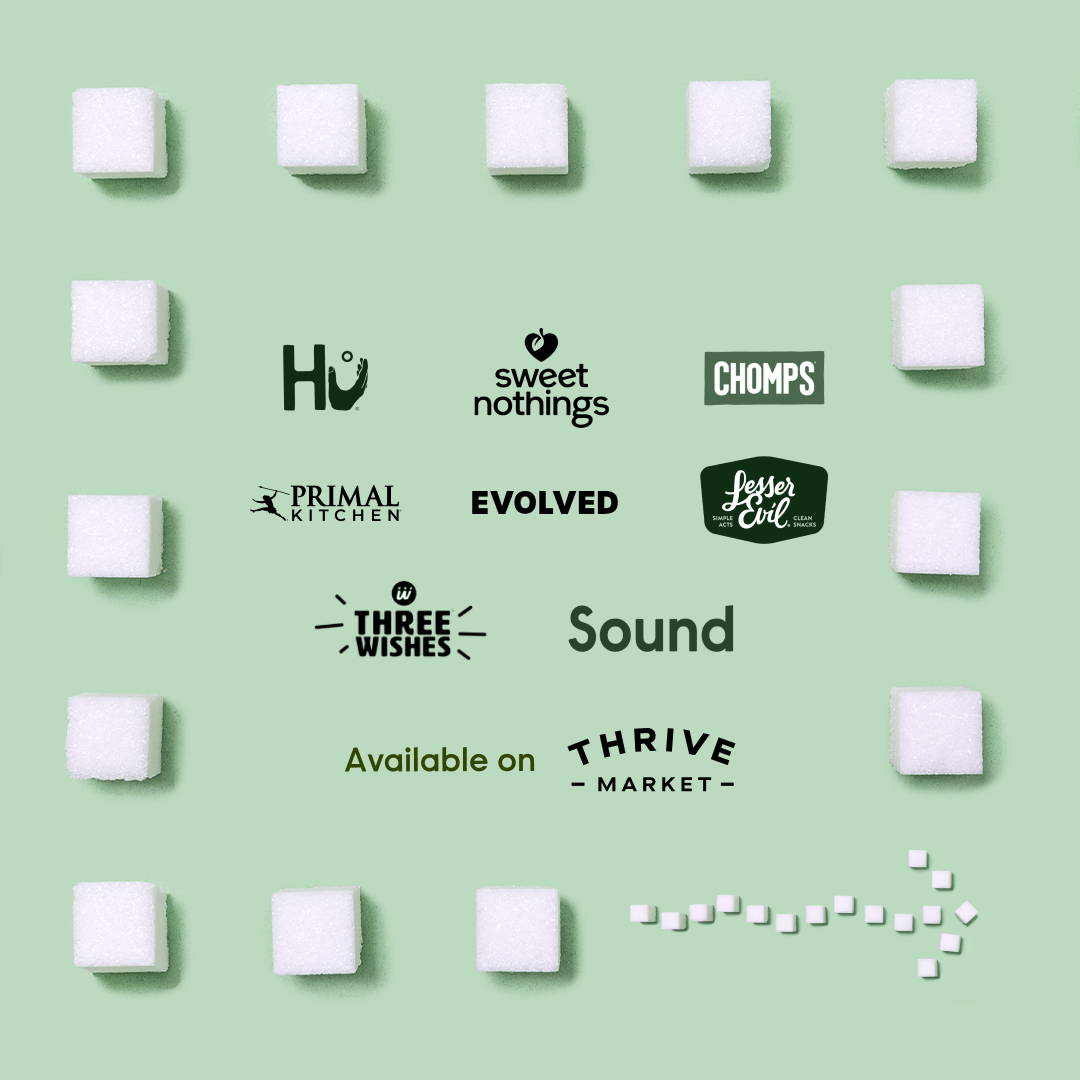 Our Brand Partners
We have partnered with the best of the best brands out there to provide you with some products that are both delicious and use great quality ingredients. And during the challenge, you can grab them all in one place: on Thrive Market!
Thrive Market is an "online market offering the highest quality, healthy and sustainable products" at amazing prices!
Not on Thrive? We have discounts to each brand that can be used on their website through 1/31. See below!
Sound: SUGARRESET for 20% off
Primal Kitchen: SOUND20 for 20% off
Three Wishes: SUGARRESET for 15% off
Lesser Evil: SUGARRESET20 for 20% off
CHOMPS: SUGARRESET15 for 15% off
Sweet Nothings: SOUND20 for 20% off
Hu: SOUND20 for 20% off
Evolved: EVOLVED10 for 10%
Need some recipe inspo? We got you!
Breakfast: How you start your day matters. Studies show that starting your day with a protein-rich breakfast can help curb sugar cravings throughout the day.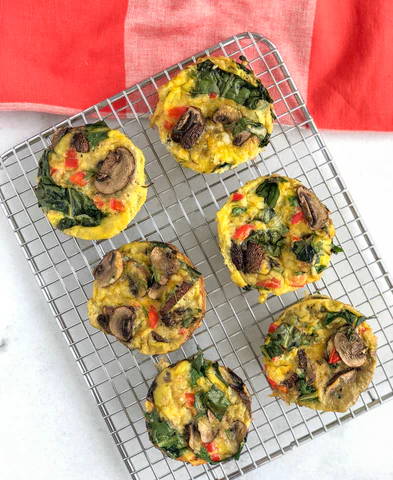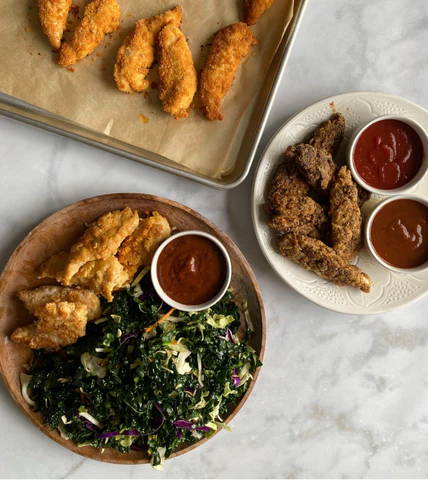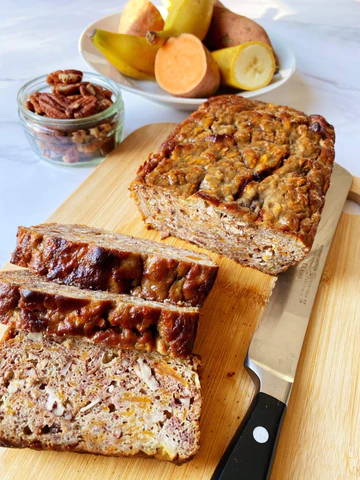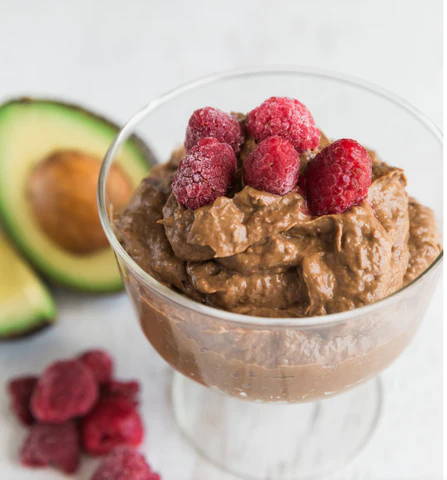 Dessert
Avocado Mousse, as featured here by Kelly LeVeque
Pumpkin spice almond butter cups with Hu
We can't wait to have you! Don't hesitate to reach out anytime to our on-staff RD / holistic nutritionist, Lauren, if you have questions or just want to talk about the challenge!
*Please speak with your doctor about what food choices are best for you. Although cutting back on added sugar is generally considered beneficial, speak with your healthcare professional before making major dietary changes.