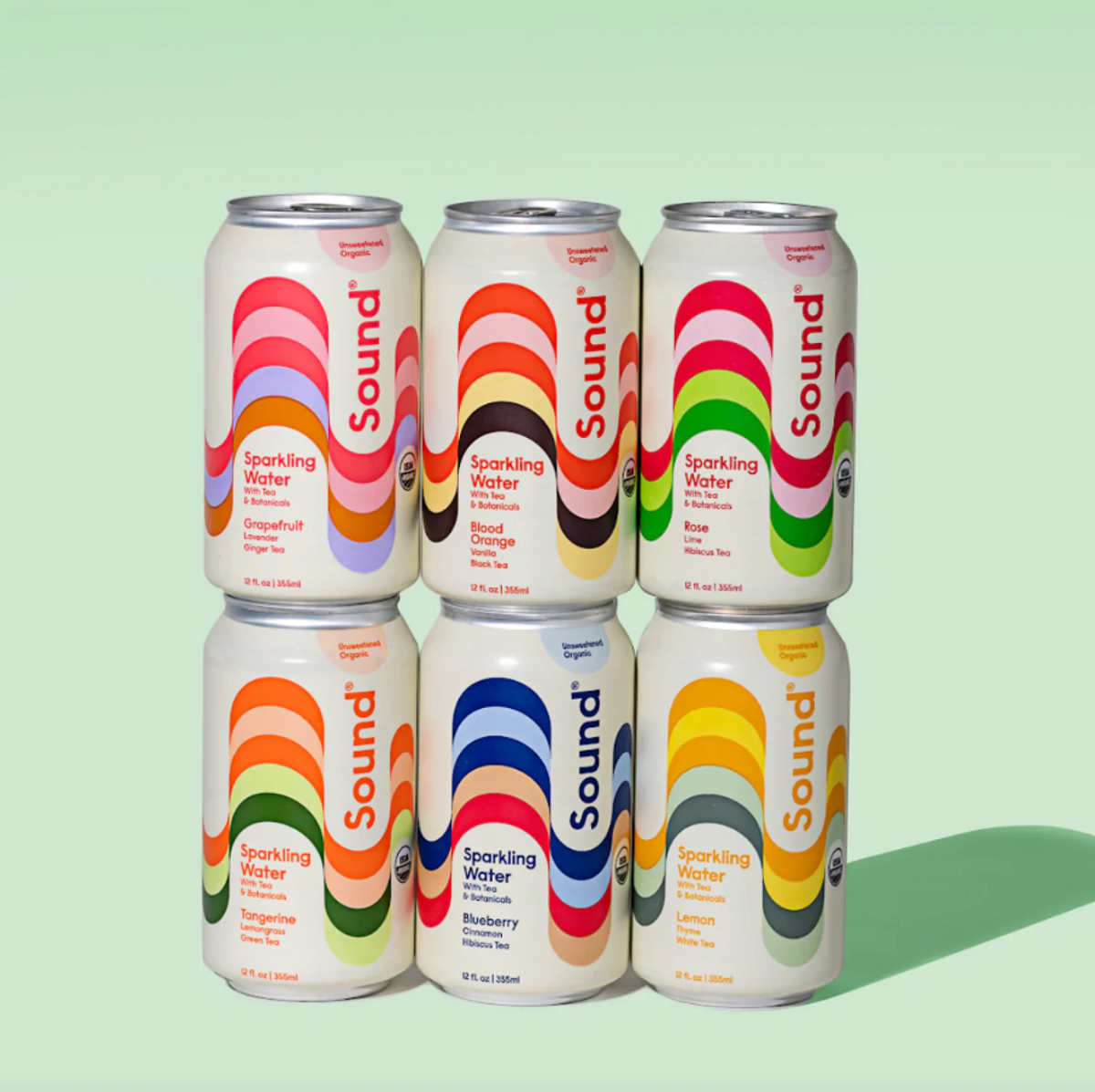 Sparkling Water Sampler (New!)
12 cans
Whether you love them all already, or want to try them all for the first time, our sampler is the way to go!  You'll get 2 cans each of our six flavors.  
Tea & Botanicals
Crisp, refreshing sparkling water combined with unique tea and botanical blends.
Always Organic
All of our drinks are Certified Organic and Certified Non-GMO.
Never Sweetened
We don't use sweeteners of any kind — no sugar, stevia, monkfruit, or any of those other ones we can't pronounce.
Vanilla & Black Tea
12 Cans - $30
Cinnamon & Hibiscus Tea
12 Cans - $30
Lavender & Ginger Tea
12 Cans - $30